Principal's Message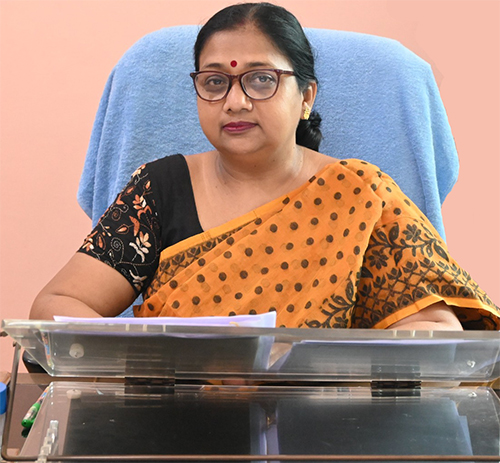 It's a matter of immense happiness for me to pick up the baton of Maharshi Patanjali Vidya Mandir as the Principal .The pleasure is indeed multiplied as it is here that I spent my 16 enriching years and learnt a lot in the fruitful years spent by me. I am thankful to Krishna ma'am and other members of the Management for entrusting me the responsibility to take the institution forward and scale new heights. A new leaf has been turned in the glorious history of MPVM and I am confident that my highly qualified and experienced teachers shall continue to direct every effort of theirs with the same vigour and commitment to bring out the best in the students and promote leadership qualities , right attitude, inculcate right values and thus contribute in their intellectual, physical, social and emotional development.
My full faith in my students and I assure them to provide every opportunity of experiential learning to exhibit their talent and discover their potential.
My assurance to all the parents that in times to come we will continue this journey with an elevated enthusiasm and with firm determination. I shall ever be receptive to their viewpoints in regard to educational needs of their children. I firmly believe that parents are our valued partners and the backbone of school that supports the whole super structure of any establishment.
I am confident that with the belief that the heart of education is the education of the heart,the drive for excellence and our principle of perfectly blended team work, we shall together continue to contribute towards the enriching odyssey of the school.
Mrs. Alpona Dey
Principal