Winner at CBSE Regional Level Science Exhibition 2019
IMG 1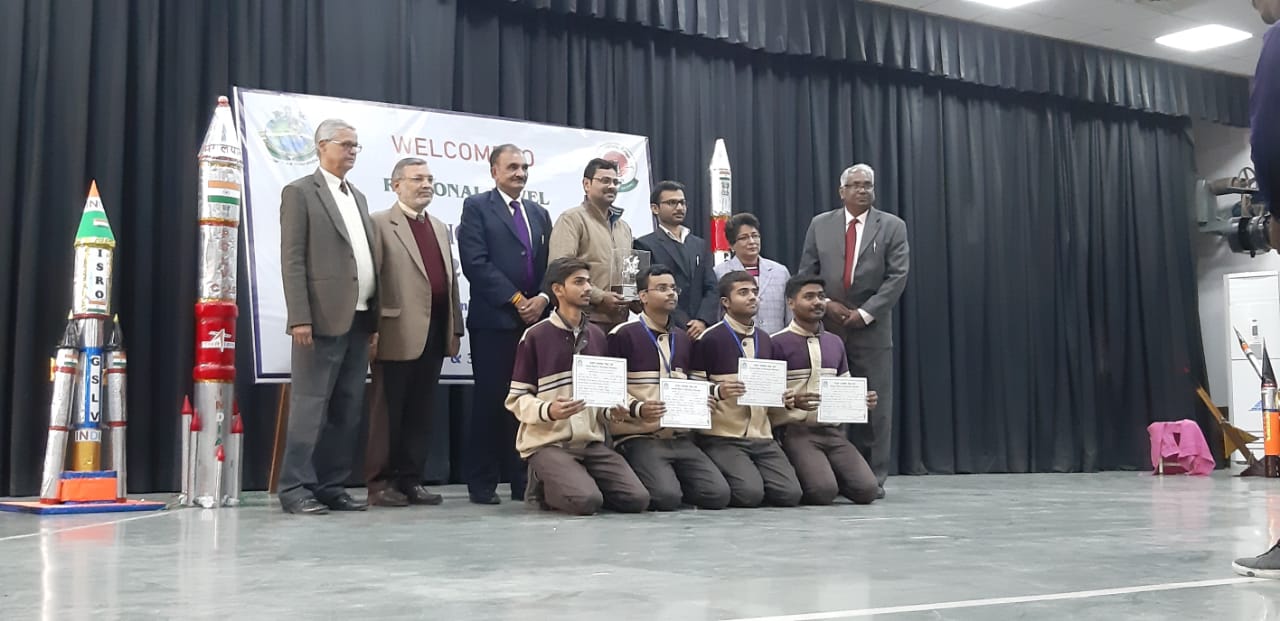 MPVM Emerges as Winner at CBSE Regional Level
Science Exhibition
Science students from Maharshi Patanjali Vidya Mandir have once again proved their ability by emerging as winners in the CBSE Regional Level Science Exhibition held on the 30th and 31st January, 2019 at Rani Laxmibai Memorial School, Lucknow. A total of 78 team participated from the region of Uttar Pradesh. Among the 21 models selected for the National Level, the model by the MPVM students was adjudged as one of the best.
The winning model of MPVM prepared by Aishwarya Mishra and Kanishka Srivastava of class XI under the sub-theme of Resource Management was a working model named as "EDGE"- Exploring Possibilities and Development of Green Earth. Their exhibit showed newer techniques of water conservation and energy generationfrom high rise buildings and natural air conditioning. The novel idea shown by the students not only won the admiration of the judges, but was also suggested as a subject viable for further research. Aishwarya Mishra also received a Letter of Appreciation from the Ministry of Water Resources, River Development & Ganga Rejuvenation, New Delhi, for his innovative ideas on the conservation of water and that the same would be forwarded to the Ministry of Housing and Urban Affairs, Central Water Commission and Central Ground Water Board for examining the implementability of the concept and its practical application.
The second model prepared by Shrestha Agarwal and Achyuttam Nigam of class XI on the sub-theme of Transport and Communication, titled "E-Corridor" also won appreciation. The idea behind this working model was charging battery while running a car and the installation of a device within the car to check cars from exceeding the speed limit in particular regions.
The models were prepared under the supervision of the science teacher Mr. Navin Gune who also accompanied the students to Lucknow. The CBSE National Level Science Exhibition would be held on the 8th and 9th of February 2019 at Mayur School Noida.
The secretary of MPVM Samiti Dr. Krishna Gupta congratulated the winners. The Principal Smt. Sushmita Kanungo beamed with happiness and acknowledged the hard work of the students and the able guidance of the science teacher. She said that the students understood the present needs of the technology to develop a sustainable environment and their models rightly exhibited an attempt towards the same direction.