Online payment
Follow the given Instructions:
STEP 1:
Click on the link given below.
STEP 2:
Select School Name, branch and enter registration number, click on 'Search' button.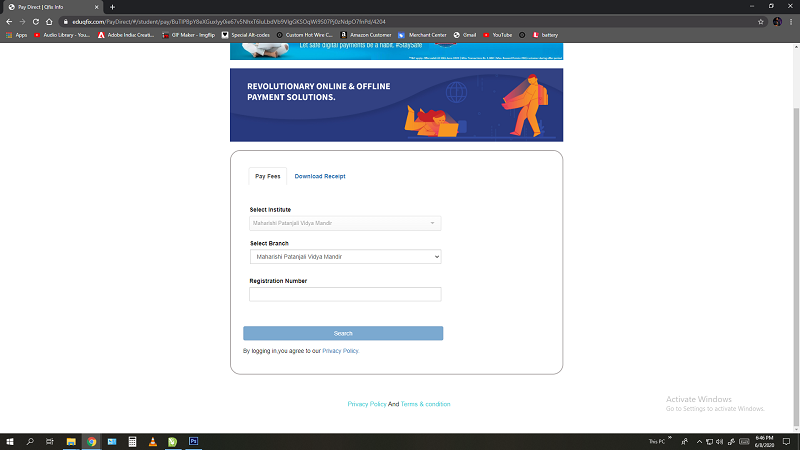 STEP 3:
Select the installment and click on 'Continue and Pay' button.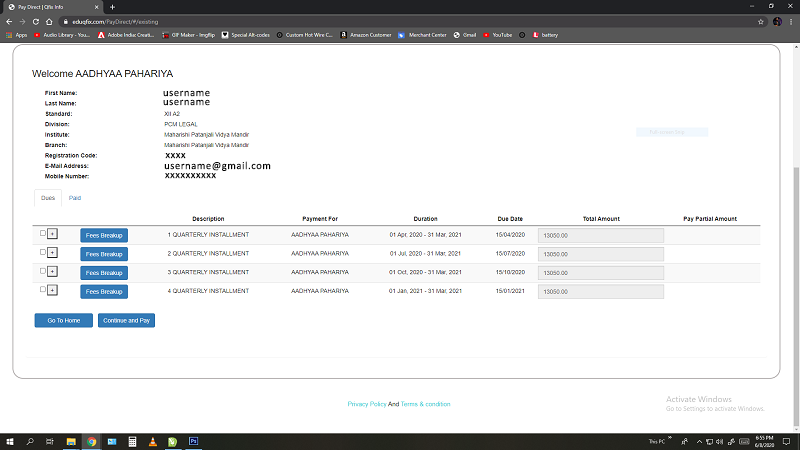 STEP 4:
Click on 'PROCEED' button.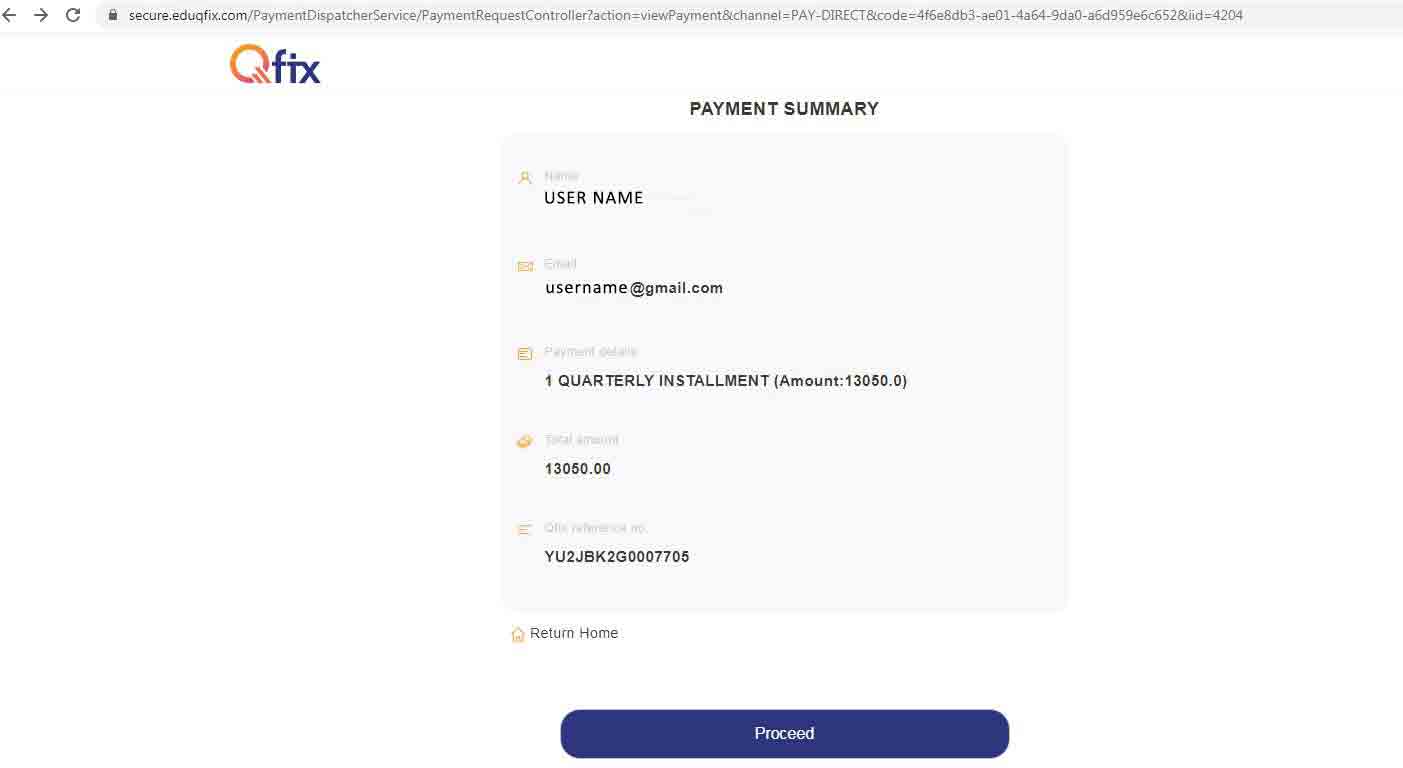 STEP 5:
Enter card details (Credit/Debit or Net Banking) and click on 'MAKE PAYMENT'.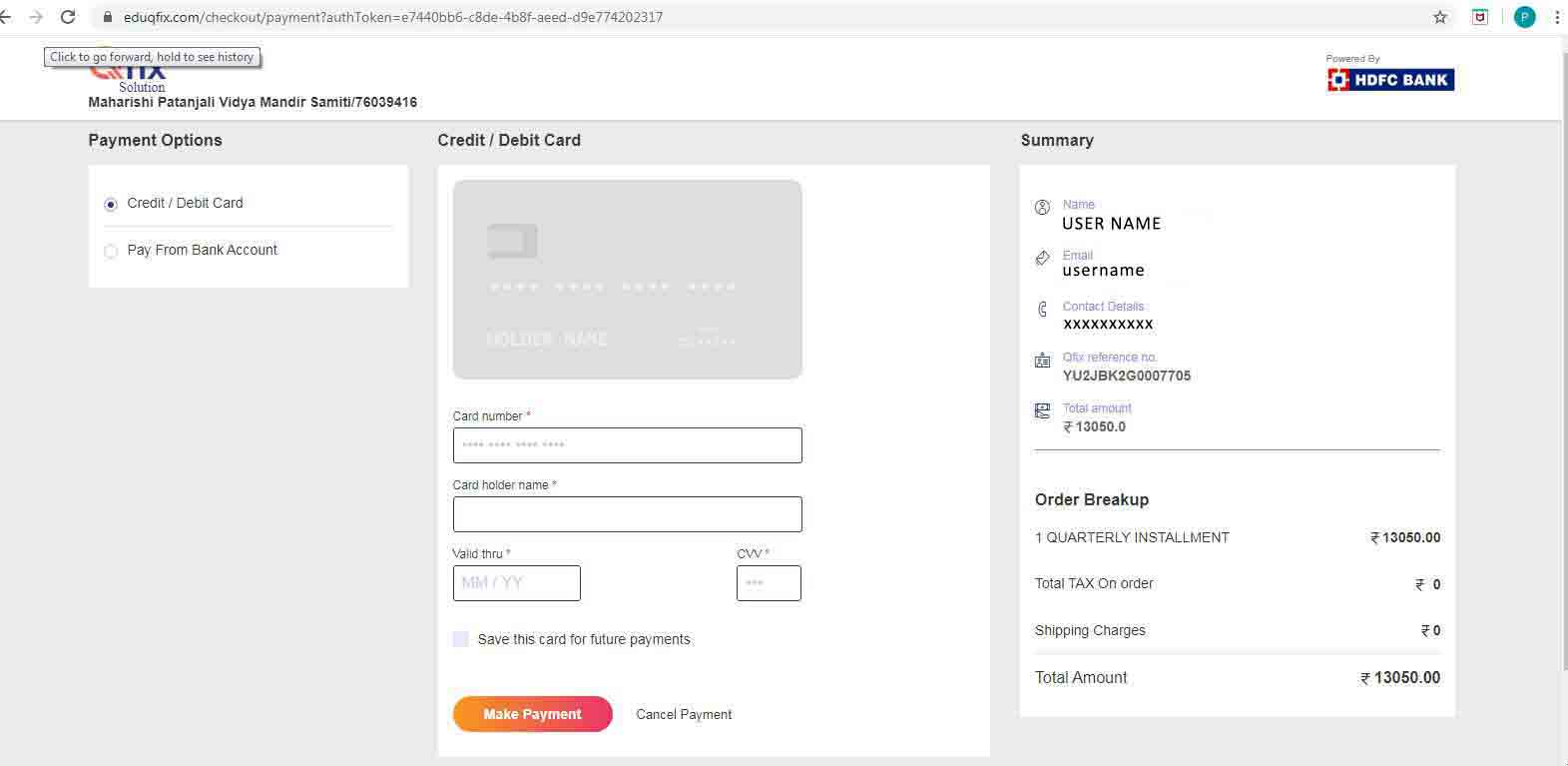 After a successful payment, the student can download the fee receipt.
Below Mentioned is "QR CODE" for QFIX Mobile App for all the Platforms.